Alpine Region
- Local and Tourist Information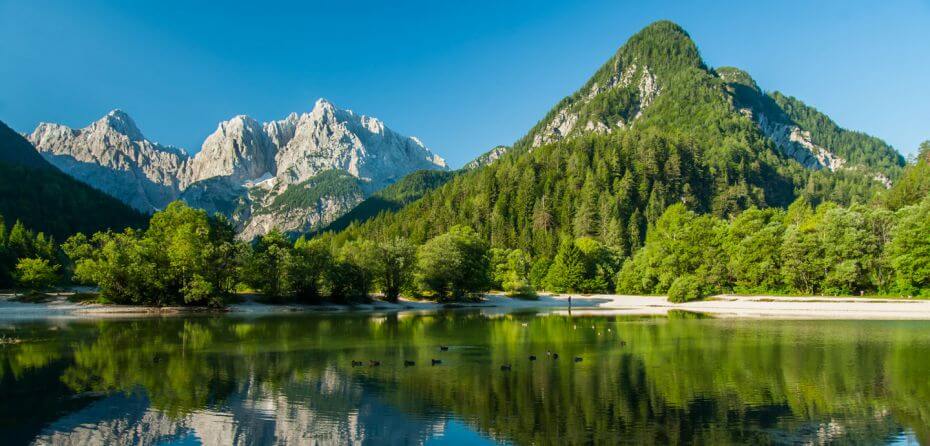 Slovenia's alpine region stretches along most of its northern border with Austria.
The Julian Alps in the west the Julian Alps bordering Italy and Austria are dominated by Mount Triglav, Slovenia's highest mountain at 2,864 metres. The surrounding Triglav National Park is certainly one of Slovenia most notable areas ofnatural beauty. The highest peaks of the Julian Alps soften into the hills, meadows and valleys surrounding the scenic lakes Bled and Bohinj and the glorious emerald green Soca river. Kranjska Gora is the principal ski resort in the region.
The Kamnik and Savinje Alps lie further east and on the southern border of Austria. Mt Grintovec at 2,558 metres is the highest peak. This area is a paradise for mountaineers and rock climbers and is also favoured by hikers and cyclists.
The Via Alpina long distance trail runs for 300 kilometres throughout the length of Slovenia's alpine region.