About Slovenia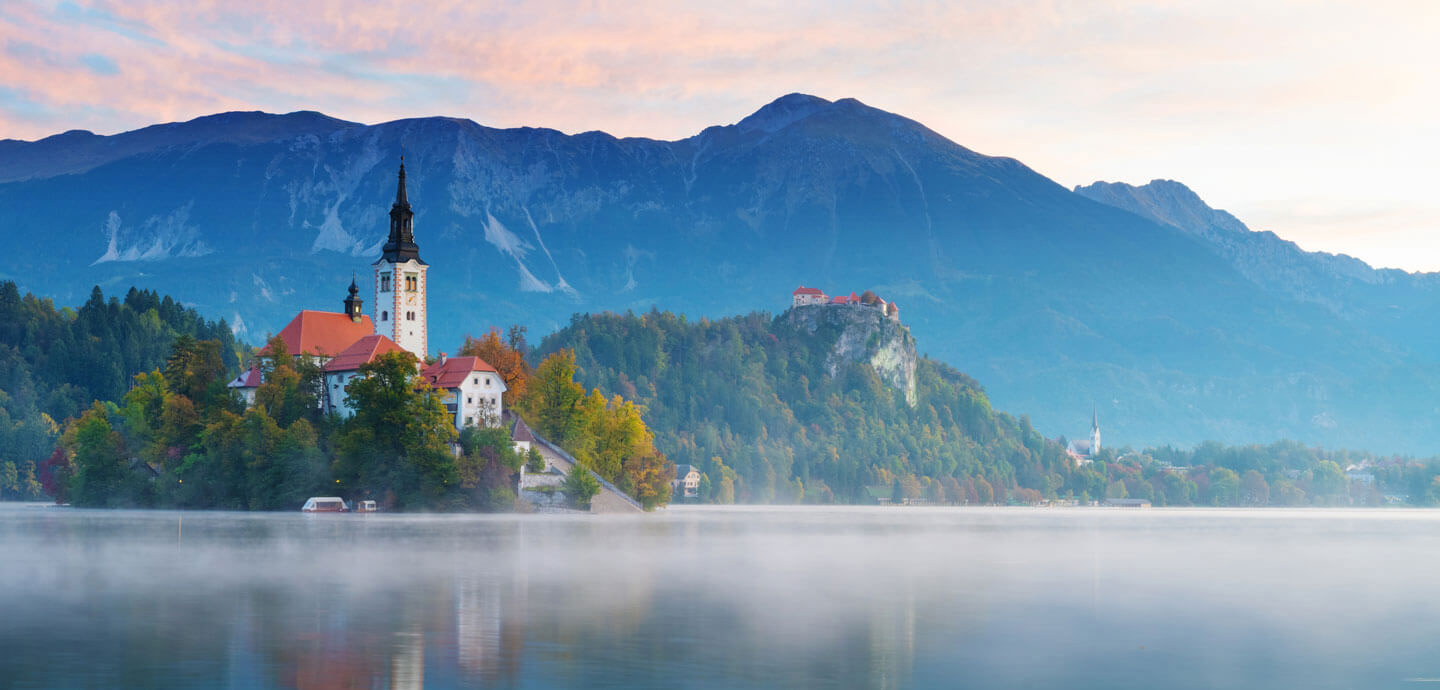 Slovenia, formerly one of the smallest of the republics of Yugoslavia, became an independent state in 1991, joined the EU in 2004 and adopted the euro currency in 2007. Slovenia borders Italy to the northwest, Austria to the north, Hungary to the east and Croatia to the south. The 2 million population are largely ethnic Slovenes who speak their own language, Slovenian. Slovenes are good linguists and many will speak excellent English as well as the languages of their neighbours, Italian, German and Croatian. The predominant religion is Catholic. The capital city of Ljubljana has a population of 275,000.
Slovenia"s geography encompasses mountains and seaside extending from the Julian Alps in the north to the 35km of Adriatic coastline in the south west. It takes no more than three hours to cross from the alpine region to the coast. In Slovenia the predominant colour is green. Forests cover almost 60% of the territory, and there are even remnants of virgin forest in the south of the country. Over a third of the country"s territory is protected. The largest part of it falls into the Europe-wide Natura 2000 network, which aims to protect the biological diversity. Cultural life is rich and varied at the museums, galleries and cultural centres, pride of place among which is taken by the Cankarjev Dom in Ljubljana. There are a host of top festivals, particularly in the summer, ranging from classic to contemporary music. Folk music and dance has a great importance in the cultural heritage.
Tourism is an important element of the Slovenian economy. It caters for winter sports with important centres, such as Kranjska Gora. To the north west of Ljubljana the mountain lakes of Bled and Bohine are notable tourist destinations attractive in all seasons. The coastline includes the historic town of Piran, the popular resort of Portoroz and the port of Koper (Capodistria). In the hills inland from the coast the small rural villages are ideally suited for those tourists wanting to mix tranquillity and country walking with easy access to the beaches and busier tourist centres on the coast. Slovenia is remarkable below the surface. There are thousands of karst caves and many can be visited. The most well know is the Postojna Cave, where concerts are held in the underground chambers.
Read more about Slovenia's region
select a region below to find out more