Tolmin
- Local and Tourist Information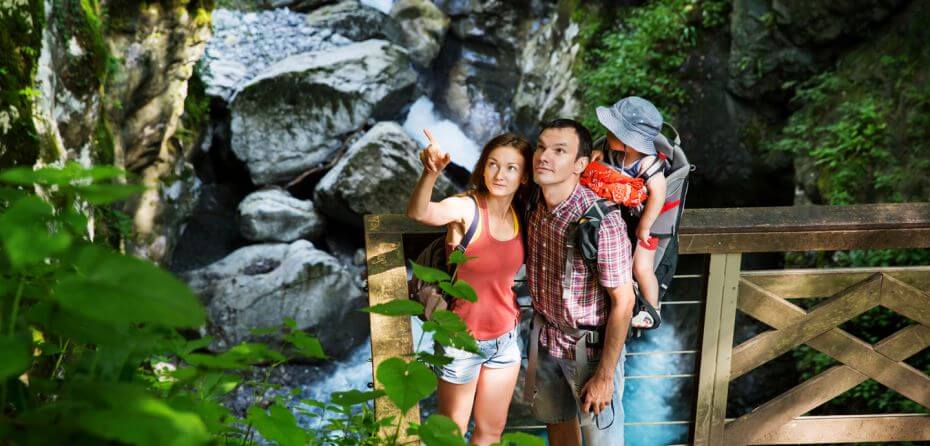 At the confluence of the Soca and Tolminka rivers you will find the pretty town of Tolmin, arranged on the sunny slopes above the two rivers. This is the largest town in the region, the population is 3500 people. It is made up of neat alpine streets, with an attractive old town centre, good restaurants, bakeries displaying delicious cream cakes, coffee bars and the Museum of Tolmin where you can learn more about the complicated history of this region. During 2015, the government and the people of Tolmin have been successful in making their town the champion of sustainable development, and Tolmin has been named "The Alpine Town of the Year 2016". It will be a region which strives for social responsibility and sustainable economy, using local raw materials and local supplies.
Only a short walk from the town, about 1km, there are the wild and attractive Tolmin gorges, the lowest entrance into the Triglav National Park. Here the river Soca flows like a ribbon of blue crystal, and there are walks across wooden bridges and river paths through narrow canyons. The rivers at Tolmin are goof fro fly fishing. This area is full of Alpine cattle farms which still make the famous Tolmin cheese, which tastes of the mountain pastures. Local hams and the cuisine in general is excellent, combining the Italian influence of the nearby Mediterranean with the rich cooking and pastries of Austria in the north.
It is all about outdoors, gorges, waterfalls and hidden country houses in and around Tolmin. An ambitious long distance hiking trail known as Alpe Adria Trail leads from the foot of the highest mountain in Austria, the Grossglockner, through the most beautiful mountain and lake regions in Carinthia, and to the point where the three countries of Austria, Italy and Slovenia meet. A section of this trail goes through Tolmin and the Soca Valley in Slovenia towards Italy. A nice attraction is a steam-powered old train which will take you through the region. The nearest airport is Ljubljana (87km), which looks like a small Vienna, and you can easily make a day trip to the wonderful lakes of Bohinj and Bled.