Coastal Region
- Local and Tourist Information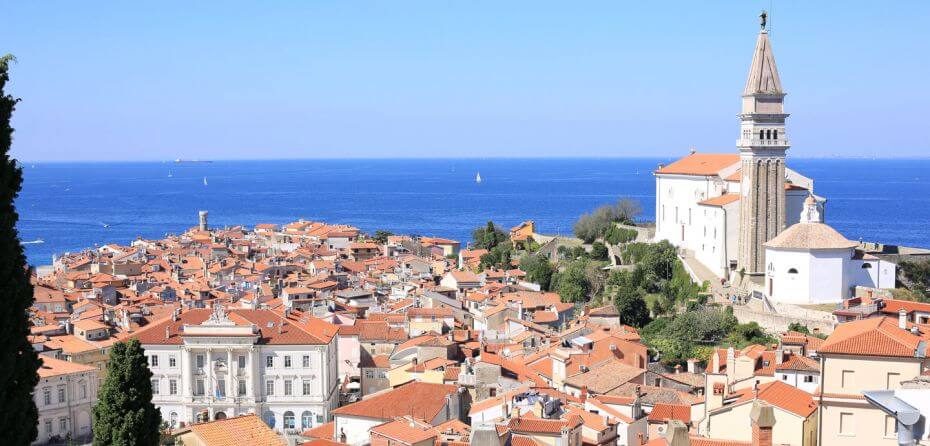 Slovenia has a short but delightful coastline. Sitting neatly in the Gulf of Trieste between Italy and Croatia this 47 kilometres of Adriatic coastline give Slovenia the busy port at Koper (Capodistria to the Italians),the gorgeous and picturesque Venetian town of Piran and the popular seaside resorts of Portoroz and Izola.
Only a few kilometres inland and you will enter a region with authentic rural hilltop villages, vineyards and lush valleys. The perfect contrast with the busier coastal strip.
Koper
Koper is a busy town with a historic centre reflecting the town's importance in the 15th century, a port, extensive shopping and entertainment facilities and beaches close to the very centre of town as well as along the adjoining coastline. .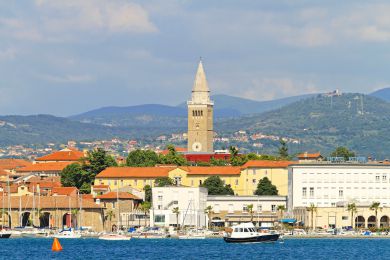 Piran and Portoroz
Piran is the most picturesque historic town on the Slovenian coastline. Its rich Venetian heritage provides great architecture and loads of atmosphere. Its near neighbour Portoroz is a buzzing holiday resort with many hotels, bars, beaches, a casino and a vibrant nightlife.