Izola
- Local and Tourist Information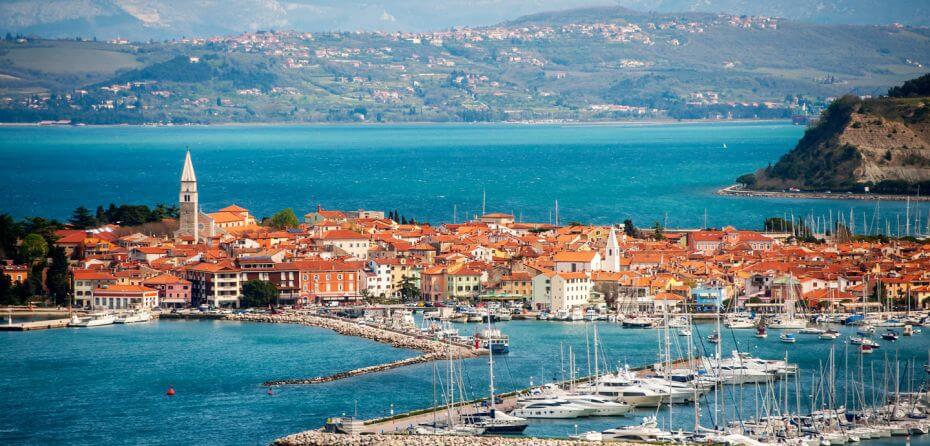 Izola used to be an old fishing village on a small island very close to the mainland. Located on the northern part of the Slovenian Istrian peninsula, it is now linked with the mainland, and has its own Marina and is one of the leading centres of nautical tourism. The Diplomatic Regatta and the Slovenian Boat Show are annual events, usually in September, in Izola, while catamaran trips to Venice are organised on a daily basis.
The town is friendly and romantic, lined with outdoor cafes and restaurants along the quay, where you can relax savouring the local seafood specialities, washed down with good local wine, and watching the boats bobbing in the harbour. Various culture and entertainment events are held throughout the year, including the traditional Fishing Holiday in August which is known for its rich offer of food, especially fish plates, accompanied by performances of musicians and various games. In June, local wineries and olive oil producers present their products. This is followed by an open-air film festival in the city centre, called Cinema Island. During the day, museums, galleries, studios and antique shops attract passers-by.
Izola beach is another popular area along Slovenia's coastal region. The marina is full of charming boats and is a great place for a stroll. The waterfront at Izola beach is home to many restaurants and cafes, great for a fresh meal and people watching.
Our Villas in Izola