Ptuj
- Local and Tourist Information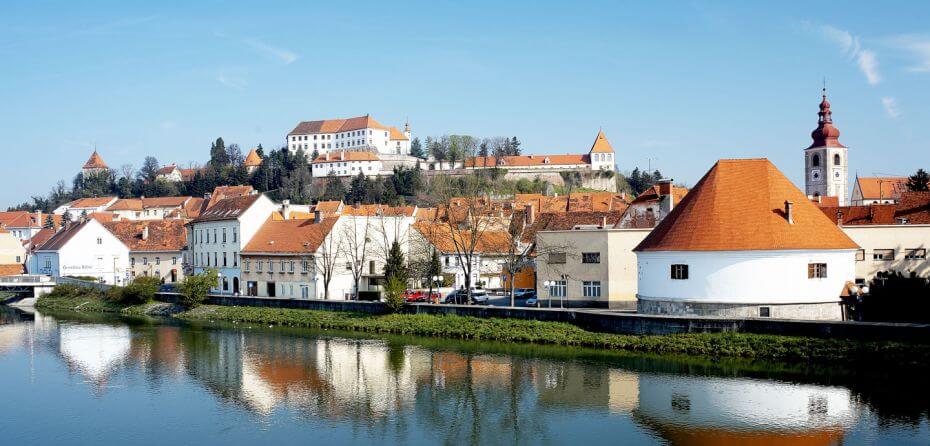 Ptuj is the oldest town in Slovenia, a walled medieval town on the river Drava, with a picturesque castle and a famous Slavic spring carnival called Kurent, according to the Slav god of Hedonism. The town is surrounded by wonderful vineyard countryside, spas, lakes and forests and offers delicious food and wines. Start your tour of Ptuj on the pretty, baroque main street, where the Priory Church of St George is located along with several beautiful frescoes. In the centre of town there are several charming cafes that turn into clubs and bars by night.
Treat yourself to a day at Terme Thermal Health Resort which has health treatments, saunas and thermal baths. It also has a range of family friendly attractions, including the outdoor Thermal World water park and six indoor pools. If you are fortunate enough to visit Ptuj during the spring you may catch the ten-day Kurent Spring Festival. Water sports are available on the Ptuj lake and nature park where you can enjoy a panoramic voyage on a boat, rent a kayak, pedal boat, motor boat, go fishing, play volleyball, windsurf or sail. There is a walking trail around the lake, also suitable for cycling and horse riding. To top it all, there is a golf course in the area.The Rogaska glass works in Rogarska Slatine produces world famous crystal glass and tours of the glass works are available.
There are buses to Maribor and other cities in North Eastern Slovenia. There is also a train service between Ptuj and Maribor and less frequently to Ljubljana.
Our Villas in Ptuj